What You Need To Know To Start Selling On Facebook
The Philippines reigned king of social media worldwide for the past six years.
Digital 2021 Report cites that in January alone, there were about 89 million social media users in the country.
That's 80.7% of the total population!
While the report made a disclaimer that the numbers are not an exact estimate, these numbers are more than enough proof of how addicted Filipinos are on social media (raise your hands if you plead guilty.)
Social media has not only become a means for people to communicate and stay connected…
…the way we use social media has also evolved over the years.
When the pandemic hit last year, we saw the rise of social commerce worldwide.
Here in the Philippines, many businesses turned to Facebook to start selling online.
Why Social Commerce?
Before we take a look at why many businesses are turning to Facebook for their online business, let's give you a refresher of what social commerce means.
Social commerce is the use of social networking sites to sell products and services directly to consumers.
So the entire buyer's journey experience — from marketing and promotion to processing sales transactions to after-sales services — is done inside the social media platform.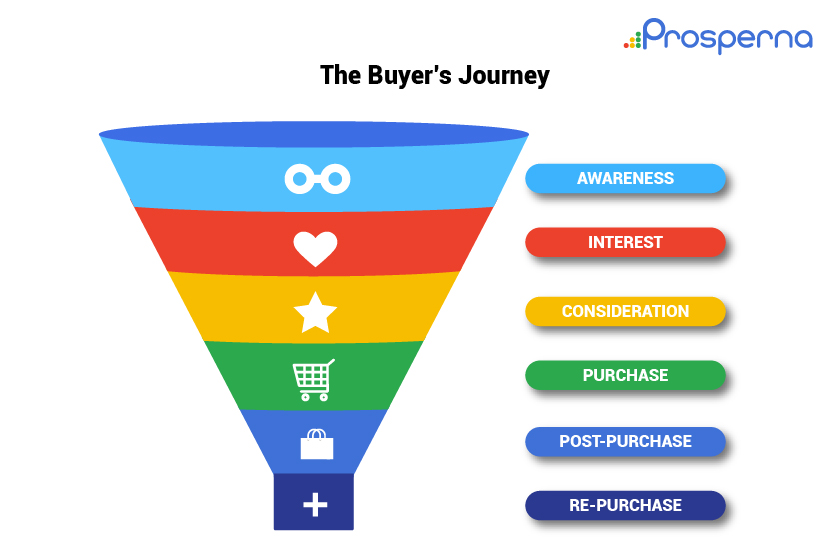 Alt Text: An image of marketing funnel indicating a buyer's journey
Unlike before, businesses only used social media to raise brand awareness and promote products…
..but now, they can directly sell to their audience, without redirecting to their webpage or a different selling site.
Check out our previous blog to read everything you need to know about
social commerce
.
Imagine how easier it would be for both the seller and the consumer to transact a business inside one platform – people are all about convenience and simplicity.
Selling on Facebook: How It Works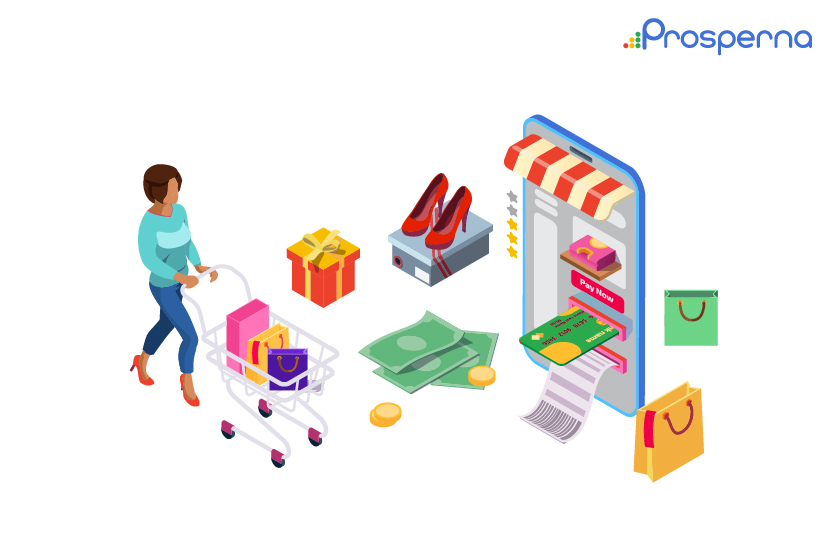 Alt Text: Female pushing a shopping cart passing by a lifesize cellphone screen made to look like a store
When it comes to social commerce, Facebook is the top choice for many businesses.
Aside from Facebook Marketplace and Facebook Shops, businesses can now also sell directly through Facebook Messenger via chatbot.
Let's take a closer look:
Unlike what the name implies, not much selling is happening on Facebook Marketplace. Instead, this is where businesses go to gain new leads, connect with interested buyers, and drive sales.
Businesses can list their products on the Marketplace and interested buyers can directly interact with the seller — to inquire or to buy — via Messenger.
Facebook Shop is where businesses can create an online store within their Facebook Business Page, with an option to connect their Shop to their own eCommerce website.
Even without a site, businesses who are selling physical products can list and organize their products, promote their brand, advertise their products, connect with interested buyers, sell directly to customers, and provide after-sales services — all inside Facebook.
Gone are the days when Facebook Messenger was used as just a messaging app to connect with family and friends.
With the evolution of social commerce, Messenger is now the preferred way of connecting with businesses to receive quality customer service and even make a purchase.
It's not surprising if you're one of many small businesses who's tried one or all three ways of selling on Facebook.
Messaging Apps and Chatbots: A New Way to Shop
In 2019, Facebook noted that there are over 20 billion messages exchanged between businesses and consumers on Messenger each month.
Here are the top reasons why shoppers message with brands: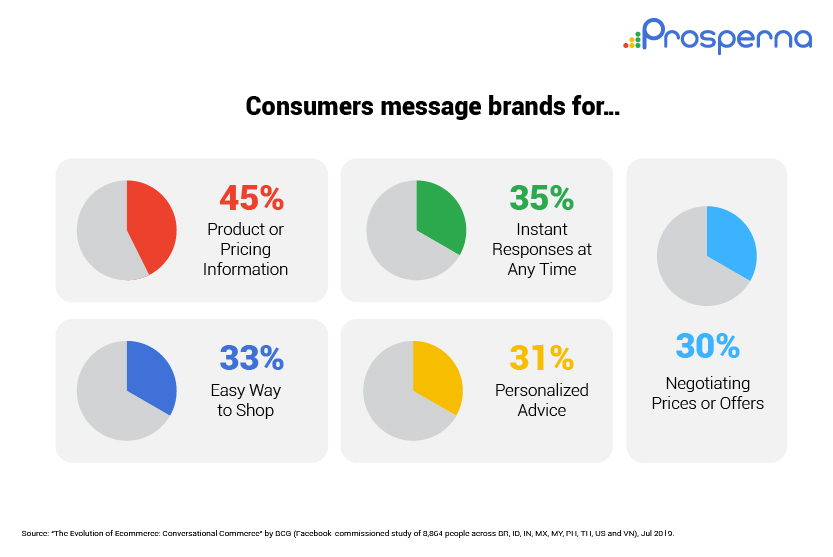 Alt Text:Pie graphs showing the breakdown of the nature of messages of consumers to sellers
Whether that's receiving an answer to their inquiries, connecting with a service, and even buying products online…
…people are always on the lookout for what will give them the quickest, easiest, and simplest way of doing things.
So, chatbots are now gaining popularity in the world of eCommerce!
Investing in a high quality chatbot technology could greatly improve customer satisfaction, engagement, retention, and overall experience.
Most businesses today have invested in chatbots for Facebook Messenger.
Here are just some of the examples of popular chatbots and how they work:
Staples | Office Equipment Retailer
Uses Facebook Messenger to give product suggestions based on their customers' previous behaviors. With their Facebook chatbot, customers are also able to complete their purchases directly from chat.
Provided a whole new interactive online shopping experience through their chatbot on Kik. Their chatbot is able to create fashion profiles, offer suggestions, and direct customers to checkout.
LEGO | Toy and Games Retailer
Their Facebook chatbot, Ralph, helps consumers find the perfect LEGO gift by offering suggestions based on what the receiver likes. Ralph's success has 8.4x higher conversion rate vs. Facebook ads.
Advantages of Using Facebook Messenger Chatbot
Chatbots cannot — and should not — replace human interaction.
But, businesses should leverage on such a powerful tool for the following reasons:
Improved customer experience 24/7
Having a chatbot allows your business to be available to answer multiple customer queries all at once, anytime of anyday. This means no more waiting time for your customers, which greatly improves customer satisfaction.
With chatbots, businesses can eliminate the need to spend too much time answering simple inquiries. This means businesses can focus on tasks and projects that would help skyrocket their growth.
Chatbots are a great way to help customize and personalize a customer's shopping journey. They can be used for marketing and promoting products, offer product recommendations based on past customer behavior, and drive sales.
Disadvantages of Using Facebook Messenger Chatbot
Without a doubt, the world's largest social media network has the tools and means to create an online shopping experience for both sellers and buyers…
…but it also comes with its own downsides that sets the limit for its users.
Mapping out the buyer's journey and creating a fully-functional chatbot takes a lot of time and effort. Businesses can choose to DIY this (if they know some coding skills) or outsource to experts. The usual hourly rate for Chatbot Developers in the Philippines range from $5 to $125 (Php 250 to Php 6250).
Setup and maintenance cost
To give a complete shopping experience — from browsing products to processing payment to booking deliveries to fulfilling orders — businesses need to integrate multiple AI-powered chatbots with Messenger. Chatbots also require regular maintenance and optimization.
Are there Social Commerce Alternatives to Facebook?
Facebook isn't the only social commerce platform out there – you have Instagram, Viber and Whatsapp, to name a few.
We recommend that you find and use the channel that works best for your business…
..that's why we created a Prosperna solution called myChat.
The myChat app is specifically created for social sellers,micro start-ups, and home-based businesses who are budget-conscious.
Users can now create their mini online store inside the myChat app and connect it with their Facebook, Instagram, Viber, and WhatsApp account.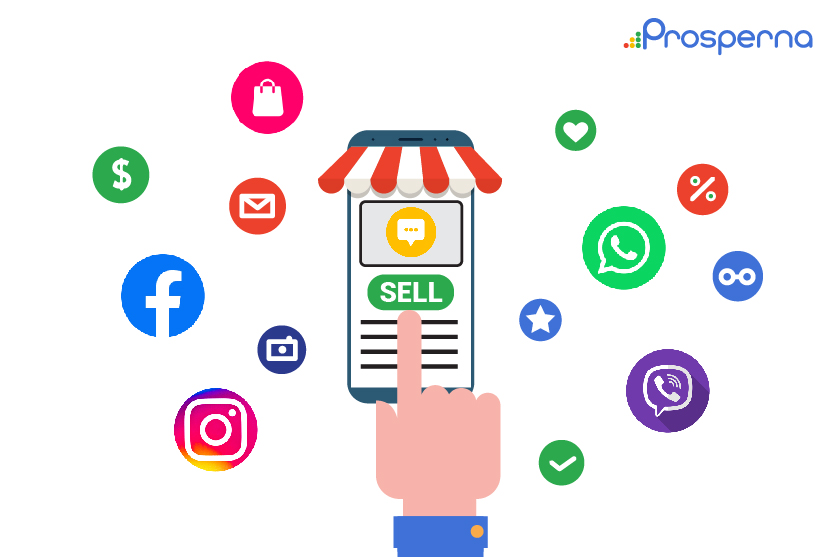 Alt Text: A hand clicking on a sell button on a cellphone screen that depicts an online store surrounded by social media logo and messaging apps and symbols
What this means is that businesses can now:
Reach a wider market by having a presence on these top social media and conversational platforms
Reduce the overwhelm of tracking conversations across different platforms by funneling all inquiries to one single inbox
Remove the guesswork on how to receive payments and book shipping with myChat's pre-integrated payment and shipping options
What else can you do on myChat?
Check out these features:
Mini Online Store
List Unlimited Products
Inventory Management
Accept Online Payments
Automatically Book Shipping
Facebook Chat Inbox
Send Bulk Emails
Send Bulk SMS
1 Admin User
Sell on Multiple Platforms
All of these come with NO set up fees and NO monthly subscription fees.
Businesses can easily set up their myChat store in minutes — NO coding required — and start selling on all social media platforms.
Conclusion
When it comes to social commerce, Facebook is the top choice for most businesses because they can easily market and sell their products through Facebook Marketplace, Shop, and Messenger.
The current trend in social commerce is selling on Facebook Messenger. However, fully utilizing this functionality could get costly.
Prosperna's myChat offers a simple, FREE, all-in-one solution for social commerce needs.
In a nutshell…
| | | |
| --- | --- | --- |
| | Facebook | myChat |
| Simple to Use | You'd need to map out your buyer's journey and set up the Messenger chatbot accordingly. | No coding skills and buyer journey mapping required. Just complete the details, upload your products, and set up options with 1-click! |
| Affordable | Could get expensive especially if you want the full eCommerce functionality. | No set up fee. No monthly subscription fee. |
| Pre-Integrated Payment Option | No pre-integrated payment option. | Comes with pre-integrated payment options with local payment providers. Set up with 1-click. |
| Pre-Integrated Shipping Option | No pre-integrated shipping option. | Comes with pre-integrated shipping options with local shipment providers. Set up with 1-click. |
| Sell Everywhere | Can share links, but transactions will still be inside Facebook. | Can connect with top social selling and conversational platforms to share and sell inside each platform. |
At Prosperna, we are on a mission to level the playing field in the world of social commerce.
We support and empower social sellers, home-based businesses, and micro enterprises with an easy-to-use tool that could help grow their businesses.