Hong Kong – The 5th RISE Conference housed 777 startups from 20 countries all over the world, who participated and represented their respective industries, majority of which are technology-related. The tech investors and venture capitalists were all looking for the next big brand in the pool of possibilities. Meanwhile, media broadcasters like Bloomberg and CNN flood the Hong Kong Convention and Exhibition Centre to cover the entire event from July 8 to July 11, 2019. Startups showcase their brilliant ideas in order to seek out the ideal networking opportunities with fellow investors, founders and industry leaders; and maximise Return-On-Investment.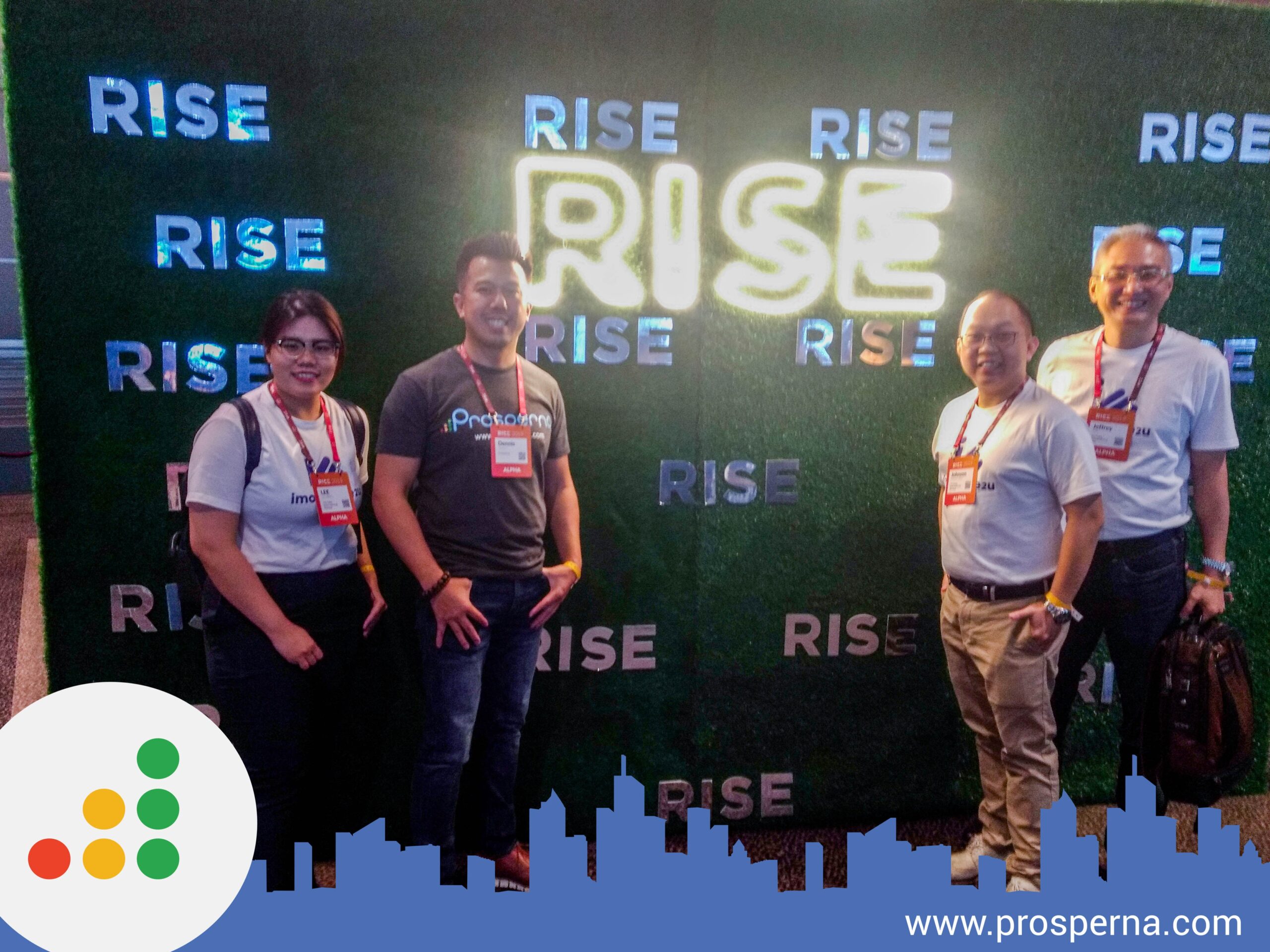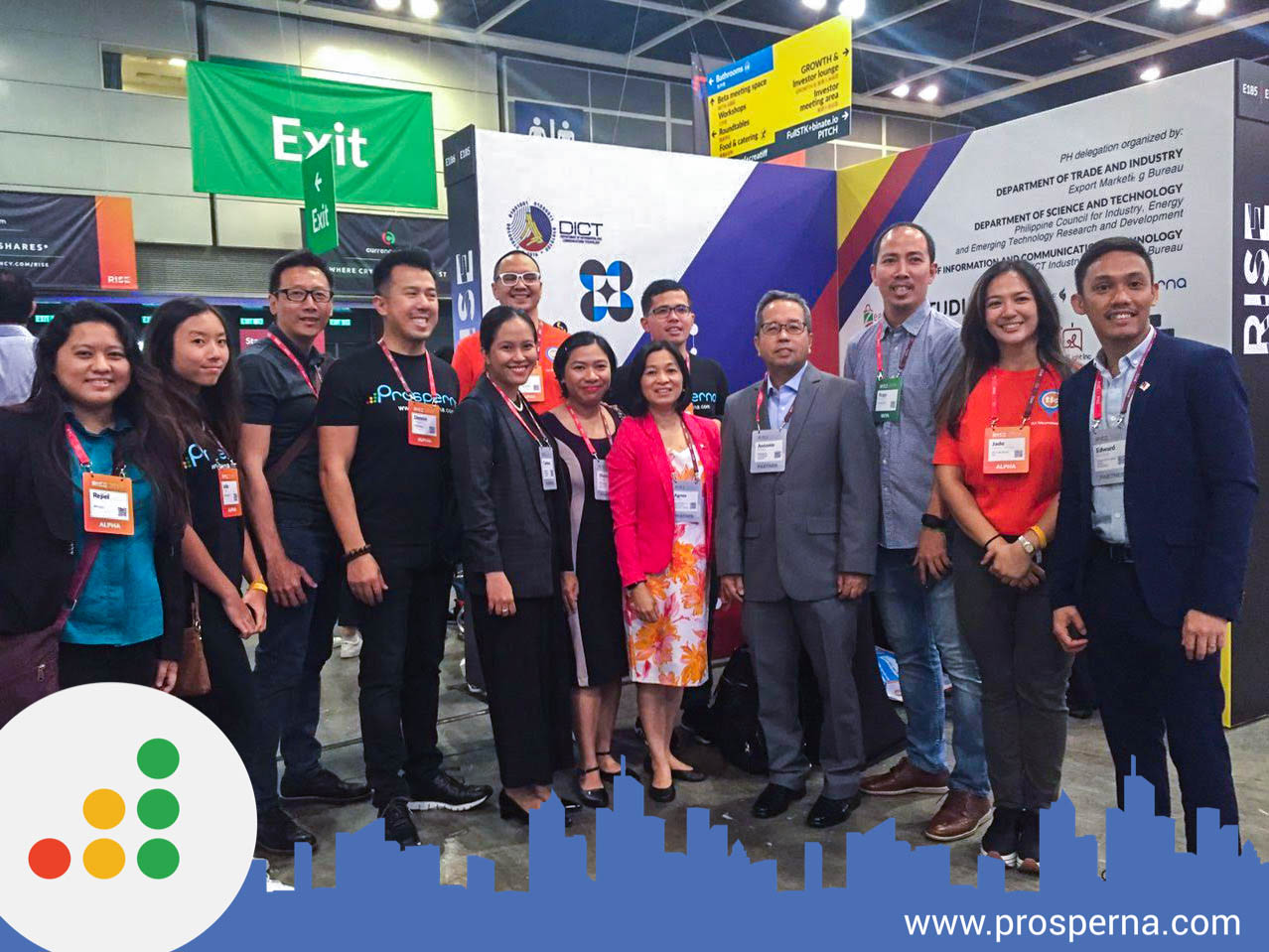 During its founding years, Prosperna has proven itself capable of revolutionizing the Philippine Real Estate industry with its state-of-the-art SaaS, to help manage leads and sell smarter. The first of its kind, the Prosperna application is a platform for all kinds of real estate needs. Whether you're a buyer, agent or company, we have the solution to your problems. Led by Mr. Dennis Velasco, who shared stories of success and overcoming challenges in Philippine Real Estate, he has helped real estate professionals acquire insights on the marketing trends of local properties. Prosperna left a mark in the Philippine tech industry, as the Department of Information and Communications Technology (DICT), Department of Science and Technology (DOST) and Department of Trade and Industry (DTI), added Prosperna as one of the Philippine delegates to represent the country, along with other startups.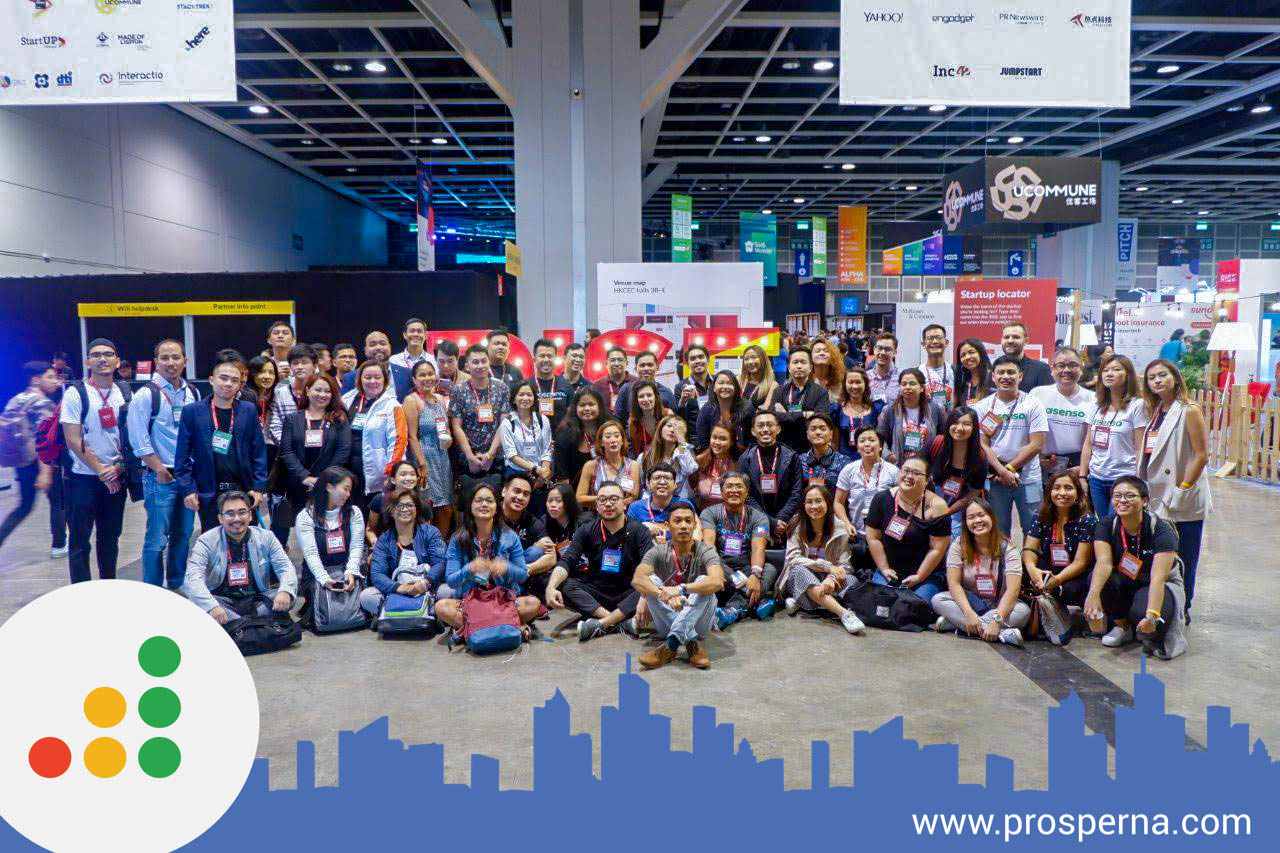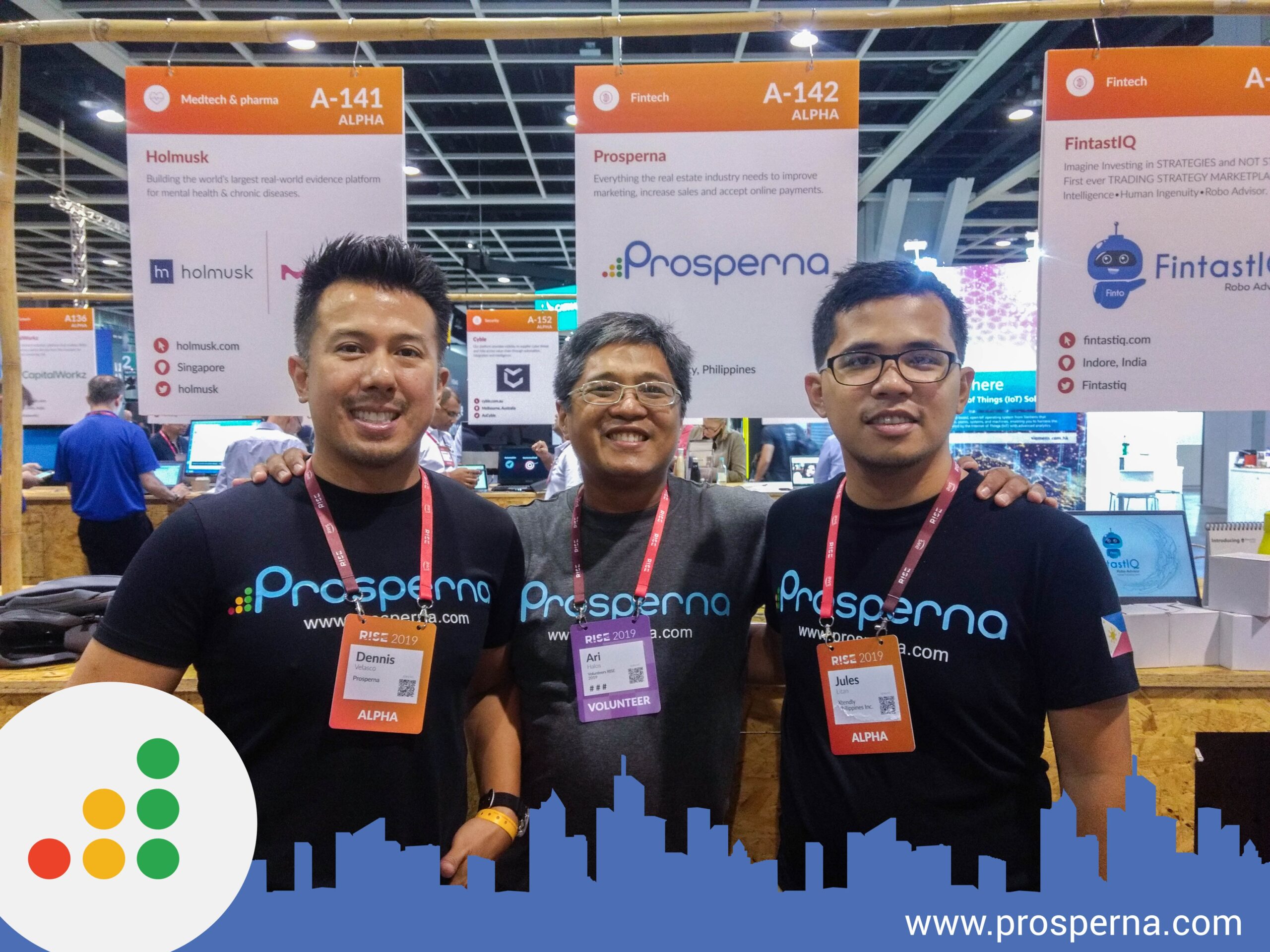 Each startup is given a whole day to man a booth in order to promote their companies, while some are given the opportunity to pitch up on stage, in front of everybody. There are also community-run events hosted by Hong Kong partners and initiatives to offer a glimpse of their local tech ecosystem. Casey Lau, Hong Kong's leading start-up advocate, co-hosted the program on the center stage with all 385 motivational speakers of the conference, who will deliver talks and debates for startups to have the edge of making it into the big world. After a long day, each conference day ended at the Night Summit. While the nightlife in Hong Kong is a must to experience, attendees are brought together to get further acquainted. From SoHo meet and greets, to doing business over drinks, the Night Summit offered a unique networking experience.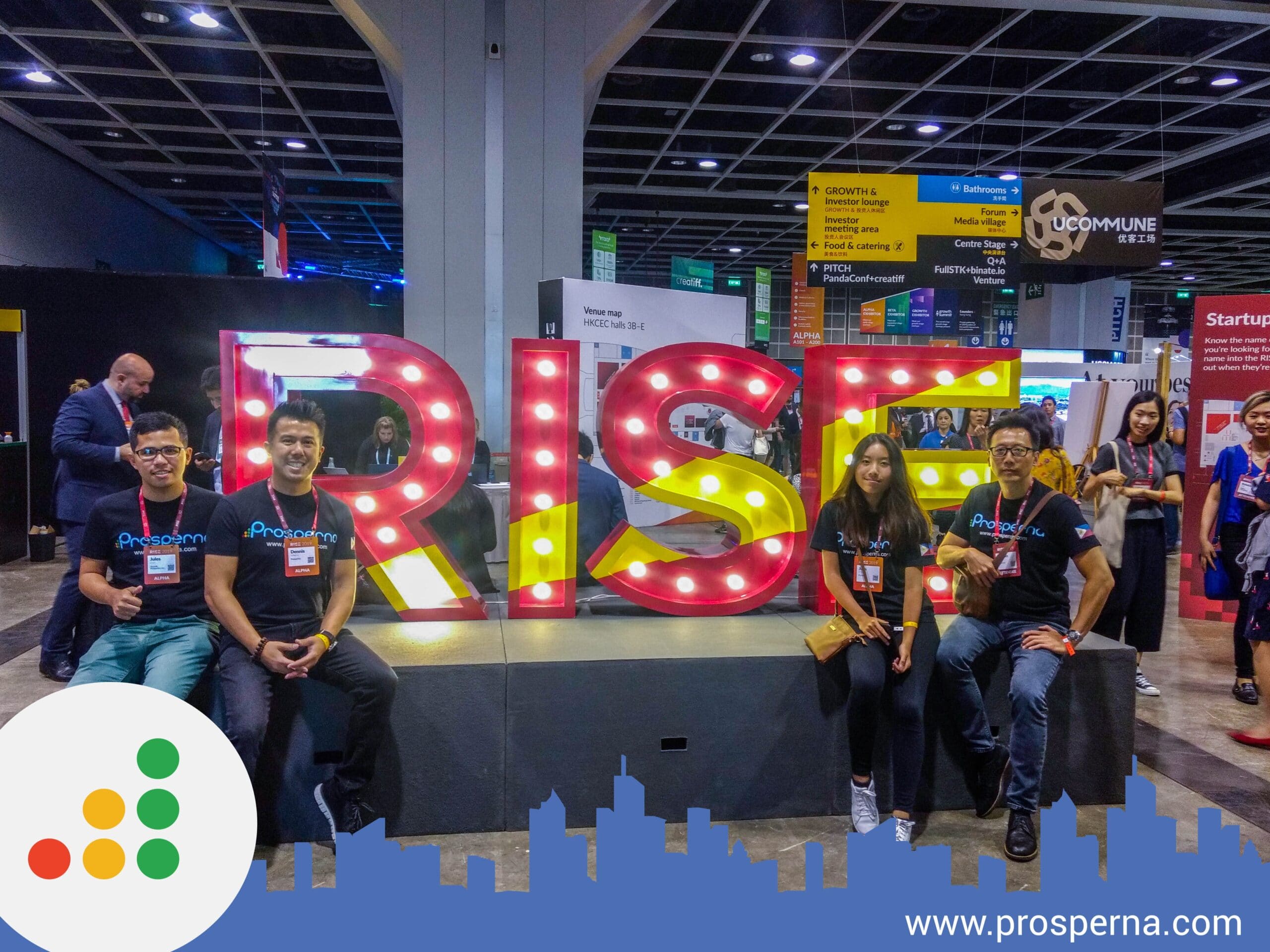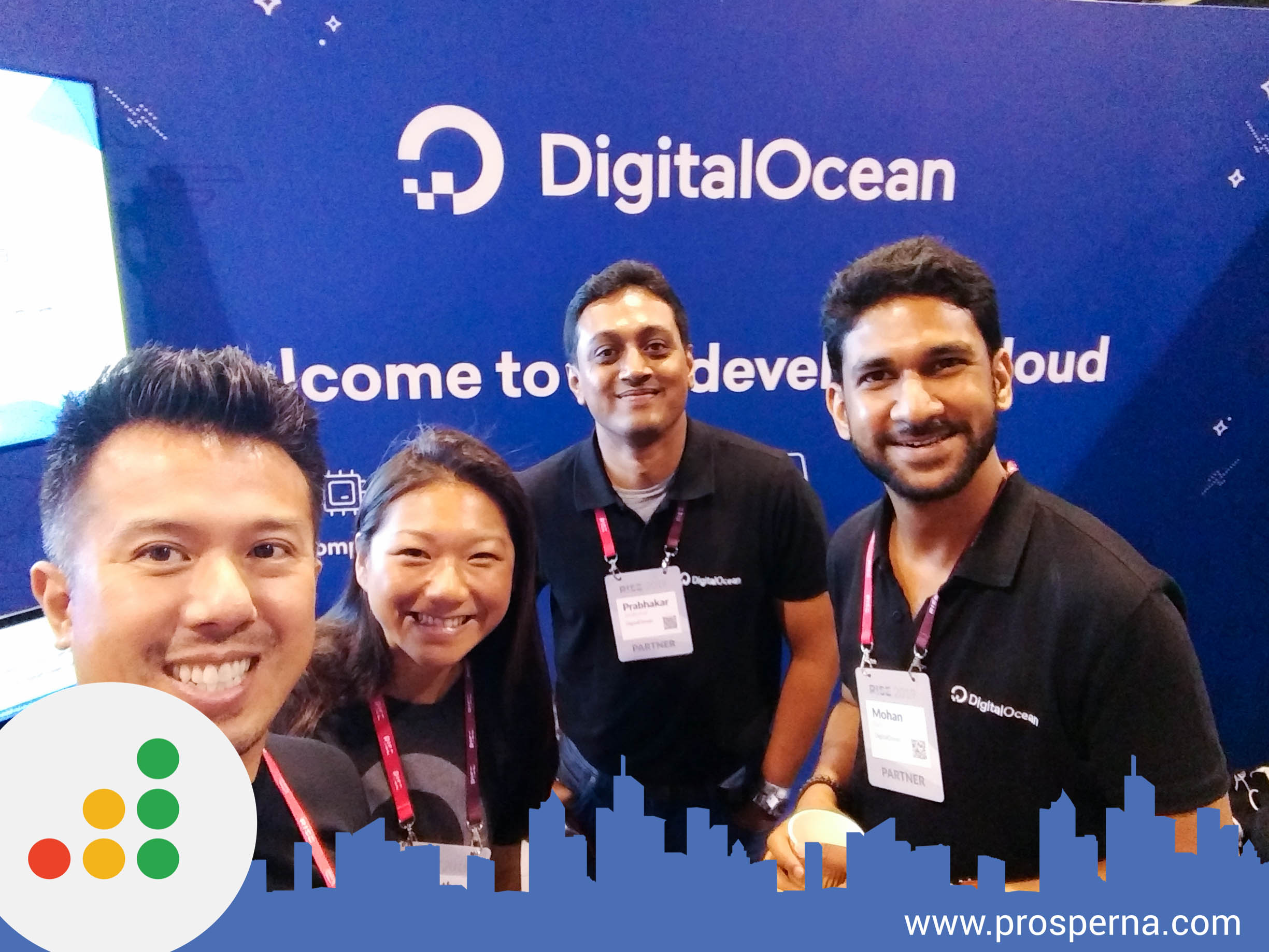 Mr. Dennis Velasco was accompanied by Mr. Julien Litan from Prosperna to RISE Conference in Hong Kong, where they joined more than ten thousand other people from startup companies. Despite the massive number of competitions, they came home with invaluable insights, collaboration opportunities, and a one-of-a-kind experience. Looking forward, Mr. Dennis Velasco hopes to incorporate the lessons they acquired at the RISE Conference and project them onto Prosperna's growing business model.
About Prosperna:
Prosperna is the Philippines #1 Customer Relationship Management (CRM), specifically designed to help Philippine Real Estate Professionals sell faster, smarter and build better relationships. They provide leading-edge regional and industry-tailored software-as-a-service cloud-based solutions to South East Asia. For more information, visit our website at www.prosperna.com.
References: