If you're planning to turn your interest, passion, or hobby into profit, check out these lifestyle business ideas you can start right away and run from anywhere in the world.
What is a Lifestyle Business?
Before you start that lifestyle business idea of yours, let us first define what it is.
A lifestyle business is a type of business that is designed to support the lifestyle of its owner. The term is typically used to describe businesses that are small and owner-operated, such as sole proprietorships and partnerships.
They are often started by people who have a specific passion or interest and want to turn it into a career. For example, someone who loves art or painting may start a lifestyle business in graphic design.
Although they often don't make huge profits, lifestyle businesses are frequently started with the goal of generating enough revenue to pay the costs of the owner's lifestyle, or perhaps enough to live comfortably.
What Is a Lifestyle Entrepreneur?
A lifestyle entrepreneur is a person who starts a business to improve their lifestyle rather than make money. They place a strong focus on both passion and freedom
Typically, a person chooses a career and then organizes their life around it. A lifestyle entrepreneur does the opposite. They design their careers around their lives.
Jon Orana, CEO of Negosyo University, an online coaching business that generated Php 70 million, is a well-known lifestyle entrepreneur in the Philippines.
Service-Based Lifestyle Business
One of the most profitable and fastest ways to launch your lifestyle business is to sell your skills or services. Here are some service-based lifestyle business ideas you can start.
1. Fitness/Diet Coach
You may become a fitness or diet coach for many people and turn this into one of your lifestyle business ideas if you are qualified and have a lot of practical experience in the field.
Try offering in-home personal training or membership programs. You can also host boot camps, where, instead of regular training, you can collect as many clients as you want for personal fitness training.
This is undoubtedly an excellent idea because so many people in the 21st century are becoming health-conscious and talking about staying in shape.
2. Real Estate Agent
A better work-life balance is possible if you become a real estate agent and make enough money to support yourself. To earn a commission, all you need to do is assist your clients in finding the ideal residence. Plus, you get to set your own rules.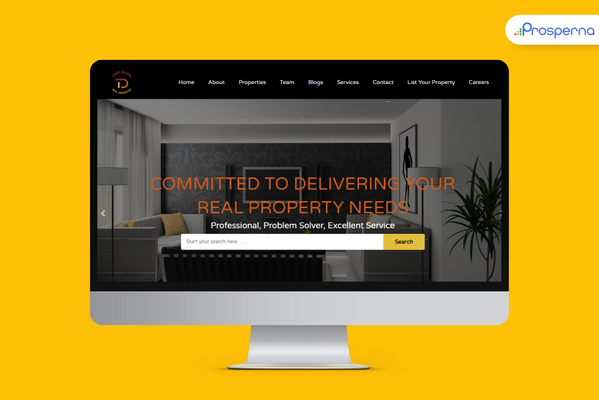 Teddy Dalope of TD Real Properties had successfully turned his real estate investment passion into profit by becoming a licensed Real Estate Broker and starting his own online real estate agency with Prosperna.
Our All-In-One eCommerce software is the perfect tool for you to advance and enhance your chances for real estate success.
3. Virtual Assistant
This position has been around long enough to be categorized as a traditional online administrative service business. It is the ideal lifestyle business for stay-at-home parents, college students, or those wishing to work from home.
As a virtual assistant, you carry out administrative work and other tasks for your client. For example, you act as a secretary and manage the day-to-day schedule of a business owner.
Other services you can offer as a virtual assistant include financial management, content production, website/blog management, marketing, etc.
4. Freelance Writing
If you have research experience and creative writing skills, freelance writing is one lifestyle business idea you can immediately dive into.
To get started, all you need is a laptop and an internet connection. Working online and offering to write content for bloggers, website owners, and other online businesses can bring in a sizable income.
You don't even need an English degree to be a writer (though that is really a plus point), for writing is a skill you can start with and get better at with practice.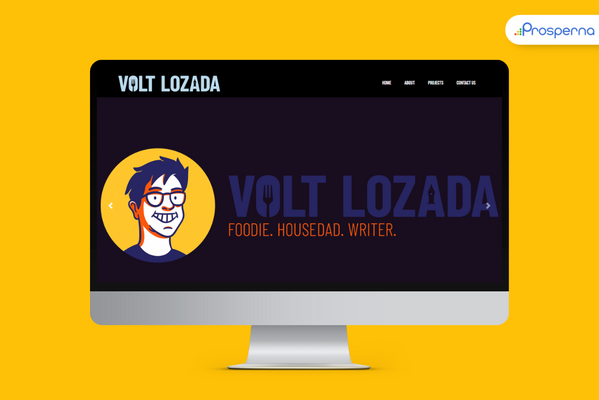 Volt Lozada is a Philosophy degree holder who has a passion for writing, so he started his own personal blog through Prosperna.
5. Event Management
There is a healthy demand for event management services. This could be your ideal lifestyle business if you are a superb organizer. In exchange for a fee, you can earn money by assisting others with the planning of social events like weddings or birthday parties or business events like launching a new company product.
6. Web Developer & Designing
If you enjoy coding and are skilled at it, you may use this as one of your lifestyle business ideas. Web development is in high demand right now as more businesses move toward digital marketing.
7. Photography
Photography is an excellent lifestyle business idea if you enjoy shooting pictures and films and are good at taking picture-perfect photos.
Here are different ways you can turn that hobby into a business:
Become a food blogger if you're good at taking food photos
Be a wedding or events photographer
Sell your images on stock photo websites or magazines
Online or off-line sales of your digital or printed photos
Join photography contests
8. Graphic Designer
There is a need for graphic designers in many fields, including websites, advertisements, and animated films. While you'll need to invest in some quality design software, once you get up and running, the sky's the limit in terms of earnings potential
Here are three ways you can make money as a graphic designer:
Join any freelancing websites, develop a profile, look for clients and accept assignments.
Create logos or artwork for small businesses.
Sell your digital files to various marketplaces or on your own website.
Ecommerce-Based Lifestyle Business Ideas
We live in a digital world, and every business owner today is setting up an eCommerce business in the Philippines. Here are some eCommerce-based lifestyle business ideas to help you get started.
9. Dropshipping Business
Dropshipping is a business model where a product manufacturer or warehouse offers to send products straight to the customer for any sales you generate. Because you don't need to invest in storefronts or employees for this, it's a great idea for a lifestyle business.
Although starting a business like this is simple and inexpensive, the issue is the competition. You need to have a solid business strategy—especially in digital marketing and advertising—in order to create a successful dropshipping business.
10. Manufacture Your Own Products
Make a living from handcrafted goods you create yourself. Just like the custom-made wooden home decors and keepsakes sold online by Maria Crafts MNL.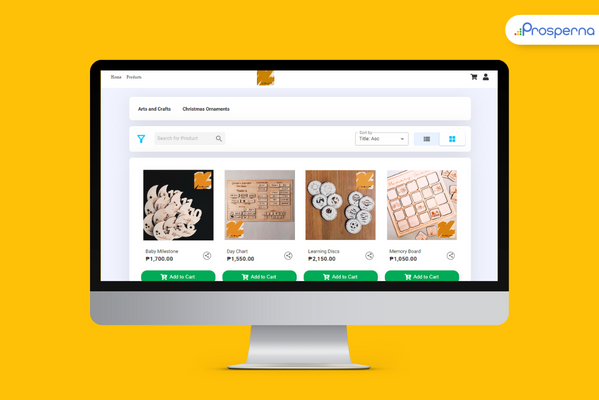 You can also make jewelry, leather goods, or soaps. With just a tiny workshop you set up at home, you may start a lifestyle business.
It helps if you already engage in a passion that might be appropriate for an online business because some products call for a specific level of craftsmanship.
11. Print on Demand
Print on Demand (POD) is a kind of lifestyle business idea that requires no inventory, is easy to set up, and has cheap overhead.
You set up an online shop where you sell common items like t-shirts, caps, mugs, and posters, which are then printed with your artwork by a third party and sent to customers instantly when they make a purchase.
It means that you don't pay for the item until after you've actually sold it, eliminating the need to buy in bulk or maintain your own inventory. It operates like a dropshipping business and is one of the easiest ways to start an online business.
12. Reselling
Reselling is a process in which you purchase goods from another party and resell them in your own store. One popular example is Shoe Salon, a multi-brand sneaker store that sells branded shoes like Converse, Adidas, and Vans, to name a few.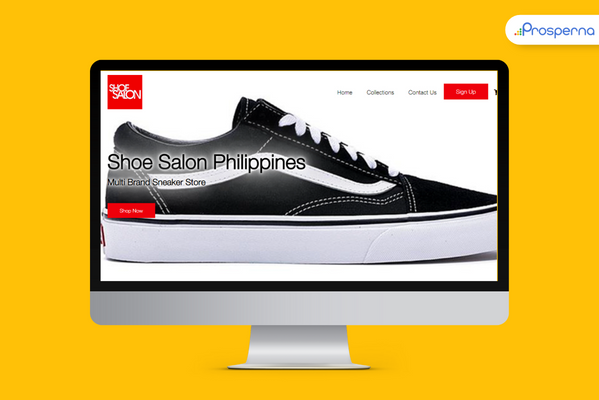 Just one downside to this lifestyle business idea is that there's a lot of competition.
Here are some tips you can use to succeed as a reseller:
Create your own brand
Pick a product line with less competition so you can succeed quickly
To boost sales, try providing low prices on products with lots of competitors
Pay attention to building a strategic inventory for your products
FAQs
Can you start a lifestyle business using Prosperna?
Yes. All the lifestyle business ideas mentioned here can be done online, so you can easily start one using Prosperna's All-In-One eCommerce software.
Final Thoughts
The internet has made it easy to earn a living in a variety of ways. Launching a lifestyle business online is the perfect way to turn your passion, like writing or designing, into a profitable venture while working from anywhere in the world.
With an All-In-One eCommerce software like Prosperna, you can have your lifestyle business up and running in no time. So what are you waiting for? Start building your dream lifestyle today!
Related Article:
Prosperna, Your Partner to eCommerce Success
Prosperna is an all-in-one eCommerce platform for Philippine businesses. We are on a mission to empower 100,000 Philippine MSMEs with simple and affordable eCommerce solutions.
In fact, we are super passionate about helping Philippine MSMEs we're giving you a free account forever!
Want to start selling online? Create your free-forever Prosperna account now.