At Prosperna, we're on a mission to empower 100,000 Philippine MSMEs with simple and affordable eCommerce software. Create your own online store, start accepting online payments and automatically book shipping with NO coding skills required.
Trusted and loved by amazing MSMEs like you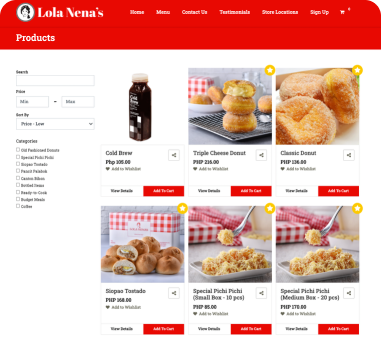 Lola Nena's is a classic small bakery business that started in 2012 when they were inspired to recreate their famous and most delicious Pichi Pichi for their family.
In 2017, they created their "Classic Old Fashioned Donuts," which are reminiscent "Kanto Style" donuts.
During the pandemic their "traditional" business to a step back due to the numerous lockdowns so they decided to embrace eCommerce and partnered with Prosperna so that they could provide their loyal customers with a convenient online experience to order from.
Supporting MSMEs in Fashion and Apparel
HTP Clothing has grown and evolved from featuring quality second-hand clothes to passionately creating its own exclusive designs that cater to every Filipina, here and abroad.
With their founder, Ricca Del Rosario's passion to create fashion pieces that are basic, practical, and most of all, stylish – she wanted to evolve her business by leveraging eCommerce to showcase her collections to differentiate her brand from the competition.
From Facebook, to Instagram and now with their own online store powered by Prosperna, they're able to grow their business into the future without any of the technical headaches.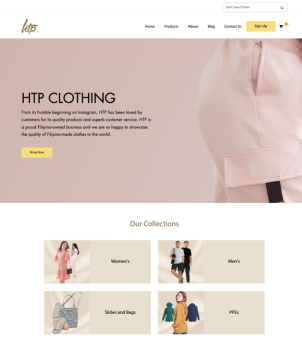 Empowering Food & Beverage businesses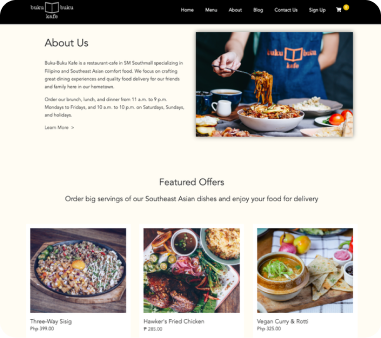 Buku-Buku Kafe serves Filipino comfort food with a Southeast Asian twist. They attract and support a creative community who loves their food and enjoys sharing experiences with friends and family.
As the restaurant business in the Philippines evolved, so did they. In the past, their strategy was a "traditional" retail mall approach.
Today, they use Prosperna to serve their loyal customers both offline and online so that customers can continue to find them everywhere with comfort, convenience and simplicity.
Loved and trusted by more than 2000+ Philippine MSMEs like you!