If you're an online retailer selling on social media and online marketplaces, then you know how challenging it is to keep track of things. Inventory. Orders. Payment. Shipping. Customer Service.
Running an online store involves all these eCommerce functions – and it can be a lot of work!
This is where online store integrations come in. Depending on your eCommerce platform, these online store features may already be pre-integrated. (You just need to activate them in one click, like on Prosperna!)
While some, like Facebook Shop, currently do not offer native integrations for payment and shipping here in the Philippines. However, you can integrate third-party eCommerce solutions into your Facebook Shop to solve this gap.
Ready to make your life easier as an online retailer? Here are five eCommerce integrations your online store should have to start with.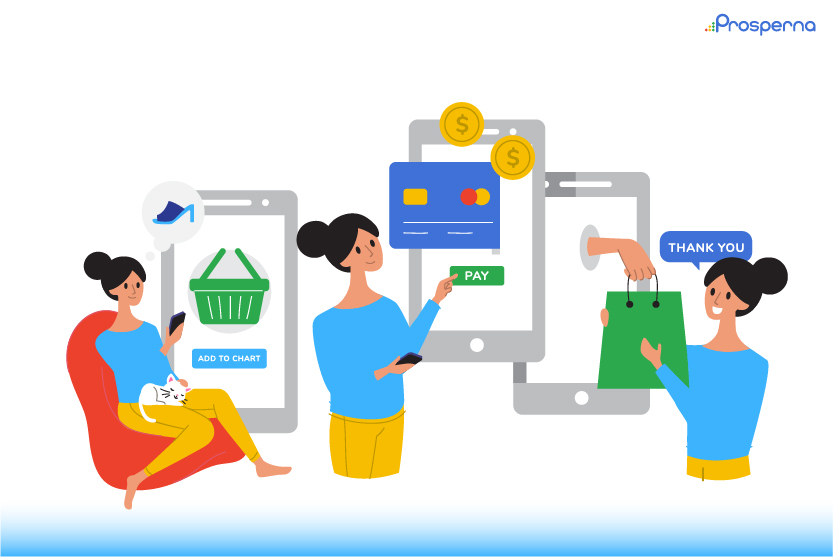 1. Payment Solution
If you constantly have to process payments manually, it can take up much of your time and energy.
Payment gateway solutions allow you to accept payments from customers online, which can streamline the checkout process and make it easier for customers to purchase from your store.
With a payment solution integration, you can track payments, manage refunds, access reports, and many more. More importantly, it can help prevent fraud and protect your online business — building trust with your customers.
2. Inventory Management
Manually updating your online store whenever there is a change in your inventory is time-consuming and prone to human error. That is why having an inventory management integration into your online store is a must.
This online store integration makes it easy to keep your inventory updated and accurate. You and your team will always know what you have in stock and can reorder as needed.
Some platforms, like Prosperna's Plus Plan, can auto-hide out-of-stock products to ensure that your customers always have access to accurate information.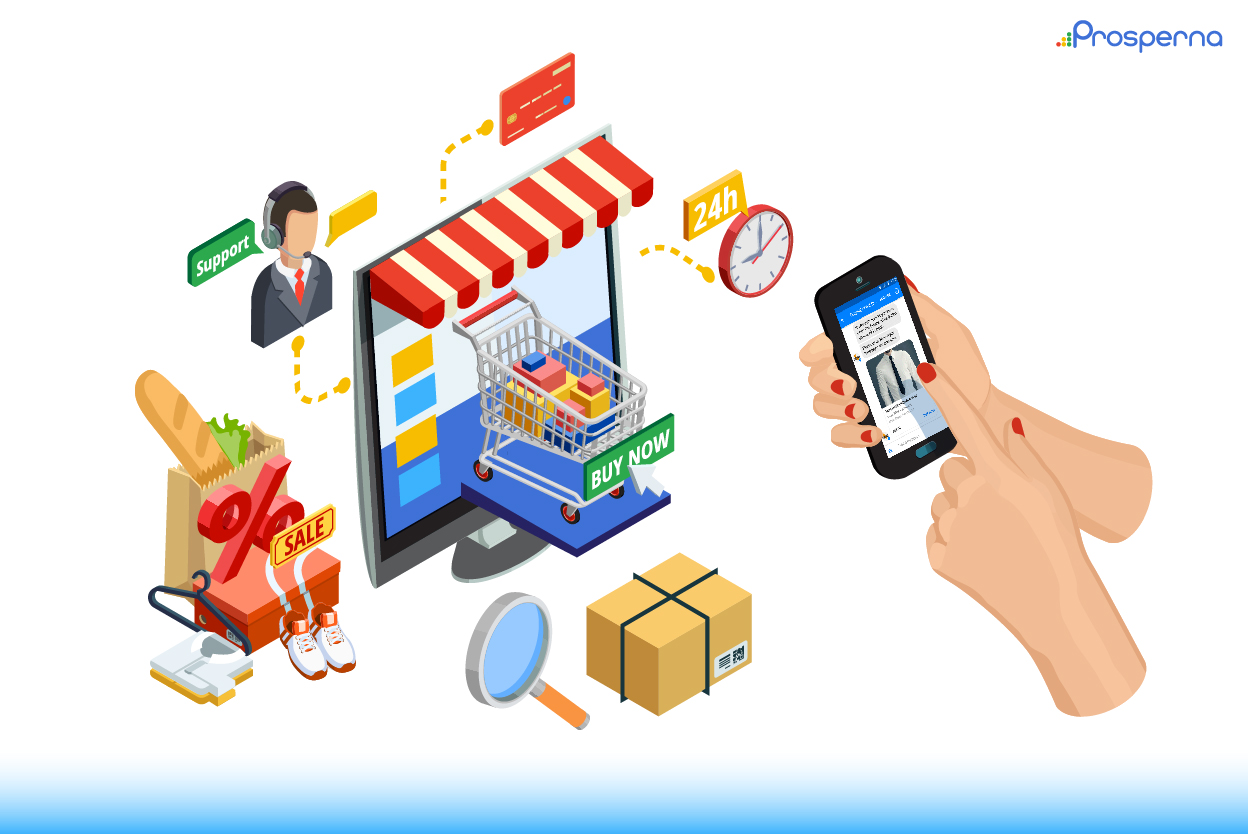 3. Shipping Solution
If you're an online retailer, then you know that shipping can be a real headache. It can be hard to keep track of all your orders and even harder to get them to your customers on time.
With a shipping integration, you can offer your customers convenient, trackable, and reliable shipping options that will make their lives easier. In addition, online store integrations can help you save money on shipping costs and improve your bottom line.
These features add to a better customer shopping experience and a more streamlined operation for online retailers.
4. Customer Relationship Management (CRM)
Seasoned business owners know that getting new customers is more costly than retaining existing ones.
A CRM system integrated into your online store will help you better understand your customers based on their data to boost relationship value. You can track client interactions and personal data to learn more about your clients.
From that, you can use this data to create personalized offers based on past behavior, spot trends to improve your strategy, generate more sales, and establish client loyalty.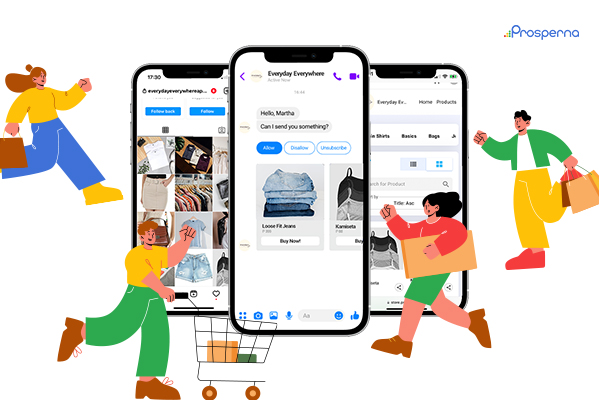 5. Social Commerce
Social media is a powerful tool for promoting your business. But did you know that social media can also be a powerful tool for running your online store?
For example, Prosperna social commerce allows you to connect your Prosperna online store to your social media accounts like Facebook and Instagram. You can then manage them all from one central location – your Prosperna app.
Social commerce integration eliminates the need to log in to each social media account separately and makes it much easier to keep track of your posts and messages. But an essential feature of this powerful online store integration is the ability to sell directly inside social media.
39% of Filipino consumers reported in one study that they shop one to two times per month via social media. Providing your customers with an easy way to connect with and buy from your business will be a game-changer!
Online Store Integrations FAQs
What are Online Store Integrations in eCommerce?
By definition, integration is a well-built road network that connects all your systems. It connects your online storefront with back-end systems such as inventory management, CRM, payment gateways, and shipping solutions.
Why is eCommerce Integration Important to Your Online Store?
There are many benefits to integrating your online store with eCommerce integrations. The most significant is that it speeds up your daily processes by automating tasks like taking orders, processing payments, and booking shipping. In turn, you'll save time and money.
Is Your Business Ready for eCommerce Integration?
Your online store integrations will significantly affect your business operations and eCommerce success. The more you can automate and streamline your business, the more time and money you save. It will make your life easier — giving you more time to focus on activities that propel your online business forward.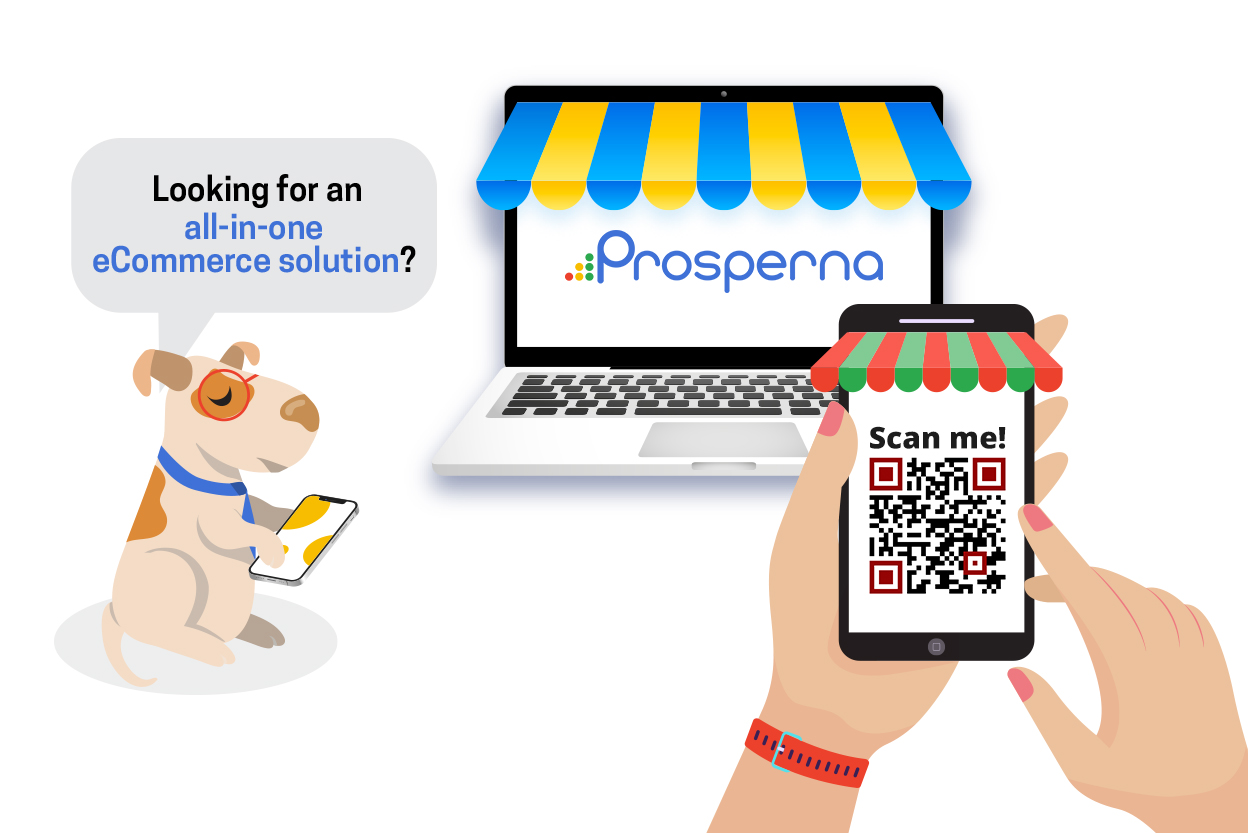 Prosperna, Your Partner to eCommerce Success
Prosperna is an all-in-one eCommerce platform for Philippine businesses. We are on a mission to empower 100,000 Philippine MSMEs with simple and affordable eCommerce solutions.
In fact, we are super passionate about helping Philippine MSMEs we're giving you a free account forever!
Want to start selling online? Create your free-forever Prosperna account now.