Content subscriptions have become increasingly popular as another way to connect with customers in the Philippines. By providing exclusive access to content, online businesses are able to create a loyal customer base that is willing to pay for the value they receive.
In this blog, we will explore the benefits of content subscriptions for your online business, provide tips on how you can unlock their full potential, and discuss how you can leverage them to grow your business.
What is a B2B Content Subscription Platform?
It is an online service that provides businesses with access to exclusive content, resources, and tools for a fee.
These platforms are designed to cater to the needs of businesses that require specialized knowledge, insights, and information to make informed decisions and can be a good strategy to beat the competition.
The content provided through these platforms can vary widely, from industry-specific research and analysis to training materials, case studies, and other relevant resources.
Some platforms offer a range of content formats, including articles, videos, podcasts, and webinars, while others focus on specific types of content.
B2B content subscription platforms are a type of subscription-based business model that typically requires users to sign up for a subscription or membership to access the content.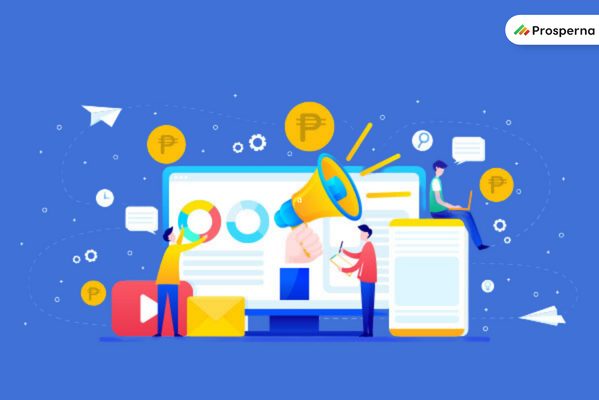 Benefits of a Modern B2B Content Subscription Platform
The rise of content subscription service providers is a telling sign that the business world is developing and adapting to the way the internet and the web have drastically changed in the last couple of decades or so.
Here are some of the benefits of content subscription services.
Streamlined Content Delivery
Many content subscription platforms offer automated content delivery features. This makes it easier for you to schedule content releases and ensure that your audience receives new content on a regular basis without manual intervention.
They can even personalize content recommendations for you based on your audience's preferences and interests. This helps ensure that your audience is receiving relevant content that they are more likely to consume and appreciate.
Subscribing to these platforms helps leverage partnerships with other businesses, which makes it easier for you to distribute your content and reach a wider audience.
Easier Access to Content
A content subscription platform can make it easier to access content by providing a centralized location for storing and organizing it.
With all content in one place, you can easily browse and search for content based on your business needs, eliminating the need to search for content across multiple sources or platforms.
Content subscription platforms can also provide a range of tools and features to make content more accessible.
Some platforms offer mobile apps or responsive web designs so you can access content from any device, anytime, and anywhere.
Other platforms offer offline access, allowing you to download and access content even when you are not connected to the internet.
Customizable
One way a content subscription platform can be customized is through branding.
It can be customized to reflect the branding and visual identity of your business, making it a seamless extension of your online presence.
Plus, the type and format of the content offered can be customized to meet the needs and preferences of your customers. It could be video, audio, written content, or a combination of different formats.
Another way a content subscription platform can be customized is through pricing and subscription models.
The platform can offer various pricing and subscription models, including monthly, quarterly, or annual subscriptions or one-time order options.
Quality Content
A content subscription platform by itself does not create content, but it partners with leading content creators and subject matter experts to produce high-quality, curated content.
By partnering with industry leaders, content subscription platforms can provide access to the most up-to-date and relevant information and insights, which helps ensure that the content is of the highest quality.
And if you don't like the content, some platforms even offer revisions to improve the quality of the content and ensure that you get the most out of your subscription
Enhance Customer Engagement
By offering personalized content recommendations based on your target audience's preferences and behavior, content subscription platforms can help ensure that your customers are receiving content that is relevant and interesting to them.
They provide interactive content, such as Q&A sessions with experts, webinars, quizzes, and offering incentives for completing certain actions or milestones.
These features can help build a sense of community and encourage your audience to engage more deeply with the content.
How to Get Started with a B2B Content Subscription
The subscription business model has been around for a long time. However, a more up-to-date subscription model is emerging in the digital world, and it is called a content subscription.
Content subscription is a business model that is built on the idea that people are willing to pay for content on a regular basis. It is a business model that is used by digital content creators, and now Philippine MSMEs can utilize it to increase their sales and grow their businesses.
Selecting the Right Platform
Before subscribing to any B2B content subscription platform, take some time to identify your business objectives: What are the key challenges your business is facing? What information or insights would help you overcome those challenges?
Then, do some research on which platform offers content that aligns with your business goals.
Check if the platform has a good reputation and read reviews from other businesses to see if they've found the content helpful.
Many content subscription platforms offer free trials, which can be a great way to test out the content and determine if it's a good fit for your business.
Take advantage of free trials to explore the platform and assess the value of the content.
One platform that is gaining popularity throughout Asia these days is DashoContent. It is Asia's first content subscription platform and is designed to let MSMEs access customized content in a dash.
Setting Up the Subscription
After doing some research on various content subscription platforms, check the pricing plans and subscription options to find the best fit for your business' budget and needs.
Some platforms offer one-time orders and monthly or annual subscriptions, while others may offer different tiers of access or custom pricing options.
To set up your subscription with DashoContent, create an account on their website, fill in your brand card, select the type of content you need, whether that's a social media post, blog article, email copy, etc., and enter your payment information to complete the subscription process.
Be sure to read and understand the terms and conditions of the subscription agreement before submitting your payment information.
Once your subscription is active, you will be matched with your very own partner creator based on their field expertise.
You can subscribe to more than one type of content.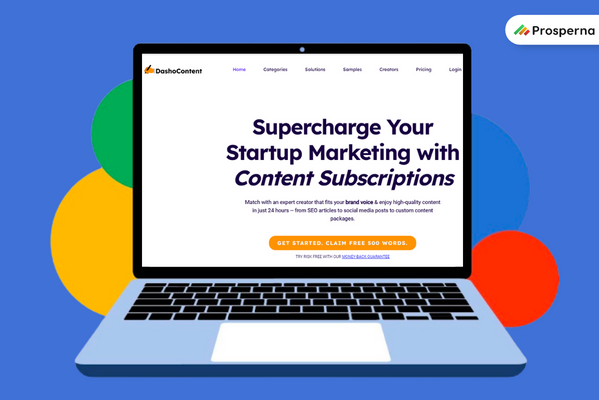 Supercharge Your Online Business's Content Creation
When you subscribe to DashoContent, you will be matched with a content creator who has the relevant industry experience and expertise to create high-quality content that resonates with their target audience.
They create engaging blog posts, articles, product descriptions, landing pages, email newsletters, social media posts, etc., that reflect your brand's identity.
One of the key benefits of using DashoContent for your online business is that you can focus on your core activities while leaving content creation to the experts.
DashoContent offers a flexible subscription model to scale your content creation needs up or down depending on your budget and requirements.
Final Thoughts
Content subscriptions are a powerful tool for online businesses in the Philippines looking to enhance their content strategy, build customer engagement, and generate revenue.
With the rise of digital content consumption and the increasing demand for high-quality and curated content, content subscription platforms provide a way for businesses to deliver valuable and relevant content to their customers.
By partnering with leading content subscription platforms, like DashoContent, you can ensure that your online business in the Philippines can unlock the full benefits of content subscriptions and create a sustainable and profitable source of revenue.
Prosperna, Your Partner to eCommerce Success
Prosperna is an all-in-one eCommerce platform for Philippine businesses and digital creators. We are on a mission to empower 1 million Filipinos with simple and affordable eCommerce solutions.
In fact, we are super passionate about helping Philippine businesses and digital creators we're giving you a free account forever!
Want to start selling online? Create your free-forever Prosperna account now.